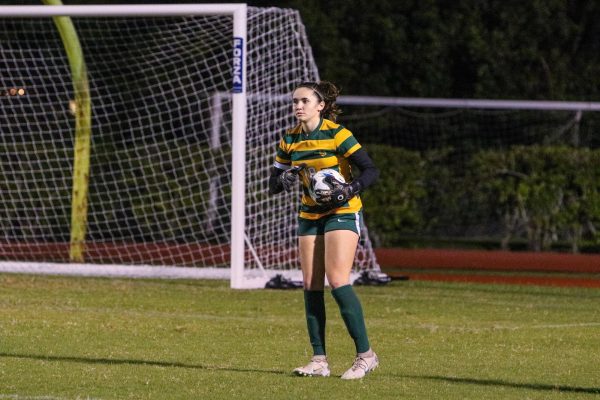 "An epic save by goalkeeper Sonoma Kasica!" These words boom through the crackling speakers of Haskell Field every November through February. Junior Sonoma Kasica is a star athlete and captain of the Girls Varsity Soccer team, but her accomplishments far exceed the fields of Shorecrest.
      Recently, Kasica was selected to play for the United States Under-17 Women's Youth National Soccer team, on which she competed against England among some of the top talent in the world. 
     Kasica said, "The opportunity to be able to wear the US crest and represent your country on an international level is a once in a life-time experience. Getting to play alongside the top 20 players in the country was amazing and made me a better player. I was very nervous going into the camp, but my nerves seemed to settle the moment we arrived."      
     Kasica is also verbally committed to play soccer at the University of Notre Dame, whose women's soccer team is currently ranked fifth in the nation. "I could not be more excited to wear the Notre Dame jersey and officially sign," said Kasica. "I hope to win a National Championship, or even a couple, while at Notre Dame. The goal post-college is to enter the [National Women's Soccer League] draft to play professional soccer or play in Europe, hopefully for Manchester United."
     Driven by her love for the sport, Kasica has achieved a lot at a young age. As a member of the Florida Premier FC travel soccer team, she competes in national competitive tournaments year-round. 
     Kasica's parents, both of whom played soccer themselves, introduced her to the sport at the age of four, and the sport has immensely influenced her ever since. Kasica said, "It has been such a major part of my life for so many years, and I have no idea what I would do without it…The people you are able to meet and the connections that you make playing the sport make it that much better. I am so grateful that I am able to play the sport that I love every day." 
      On the soccer field, Kasica is a game changer. As the goalkeeper, she has been an integral part of the Shorecrest Girls Varsity team's trips to the Florida Class 2A state tournament the past two years with her skill, team spirit, and leadership. In the 2022 state finals game against a team that had won for 12 consecutive years, Kasica staved off shots for the first 55 minutes.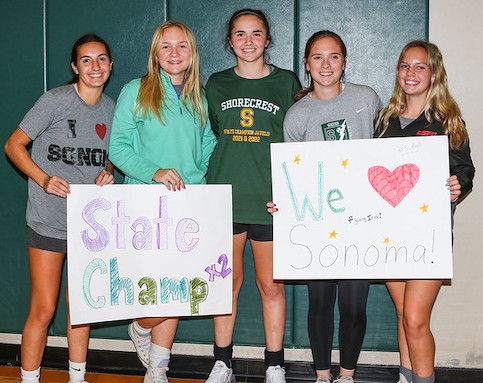 Kasica has applied her determination and athleticism to javelin, too. She is a back-to-back Florida 1A Women's Javelin state champion—a remarkable accomplishment, especially considering that javelin isn't her main sport. Furthermore, at the 2023 Tampa Bay Championships, Kasica threw the #1 longest javelin throw in Florida history (145.51ft), making her 17th in the nation.
     On and off the field, Kasica's drive inspires the Shorecrest community and beyond. Junior Libby Cenedella said, "Sonoma is a welcoming, kind individual who is also extremely talented and hardworking."